Preparation for the Future
The final strand of our Pathways Philosophy ties everything together, thereby allowing our students to enter the wider world with the skills and confidence to navigate more complex waters.
Futures Advice & Guidance
The Nexus Programme
The Farlington Nexus Programme enables current parents and alumni to contribute their knowledge and experience to both Farlington Sixth Form students and the wider school community. We regularly host talks and teas, focusing on specific careers, universities, or elements of the career life cycle.
UCAS Application Guidance
The Universities and Colleges Admissions Service (UCAS) is the system through which Sixth Form students apply to universities, art schools and conservatoires during the final year of their education. This involves a lengthy process during which students must decide which subject they would like to study and where, as well as submit a tailored personal statement and a reference with predicted grades from their school or Sixth Form.
Starting at the end of Year 12, we work closely with both students and parents, providing continuous scaffolded support for all of our students the whole way through this process. In conjunction with the Unifrog portal, the Tutor's in-depth knowledge of each student's achievements, interests and aspirations helps manage this process effectively, allowing every student to write their best personal statement and submit their strongest application.
Unifrog
This is the foremost independent online careers platform in the country. Through a series of personality and preference tests – in conjunction with skills builders and a continuously updated database of careers, complete with salary information and qualification requirements – each student is able to set up their own portal, which enables them to investigate any number of potential future pathways.
Bellevue Education Conferences
Every year, Farlington Sixth Form students attend or host a conference specifically aimed at Year 12 or Year 13 requirements. This day provides access to industry speakers on apprenticeships and university applications and choices, as well as providing a networking opportunity with students at our sister schools.
---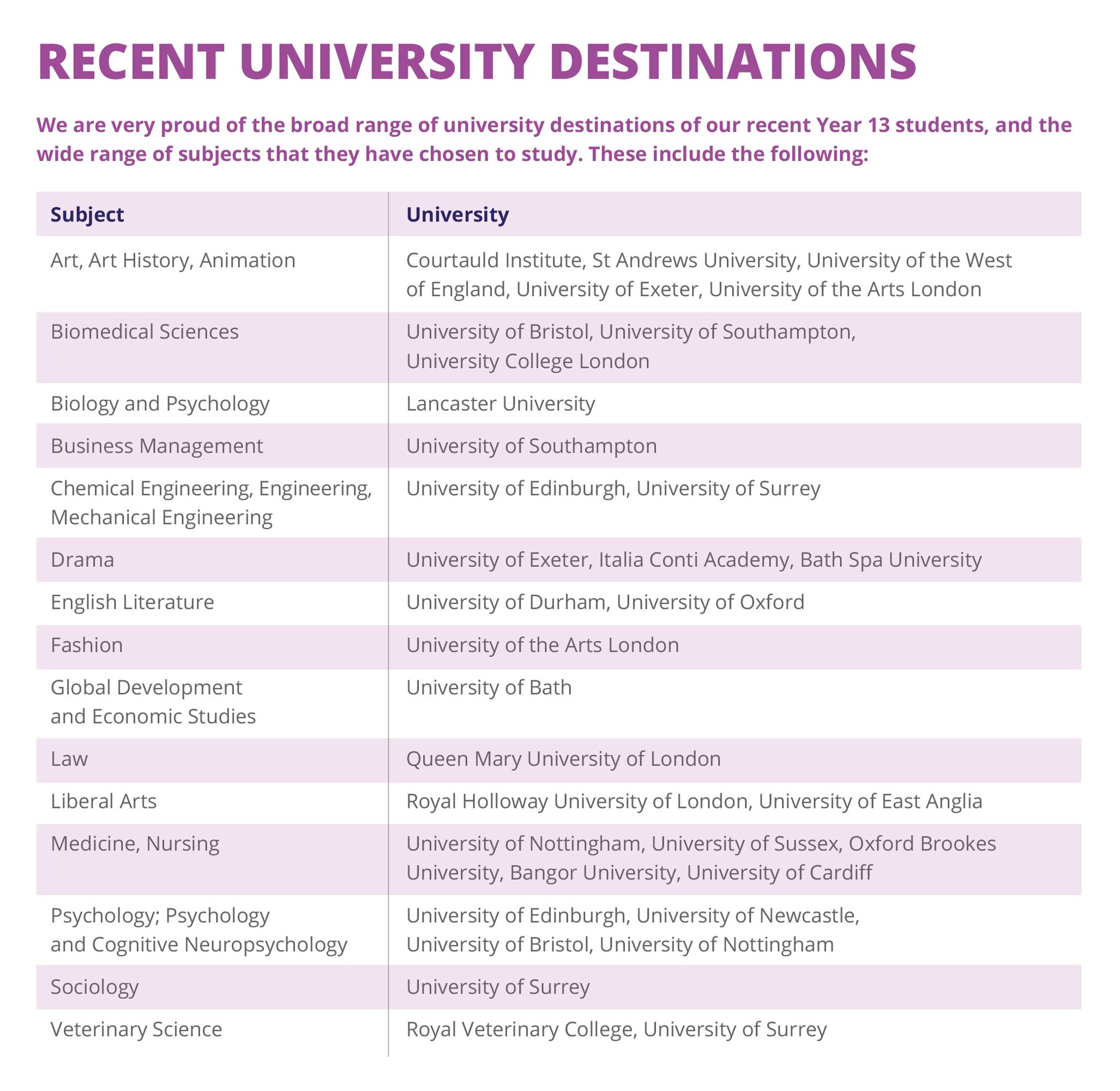 ---