VISITING FARLINGTON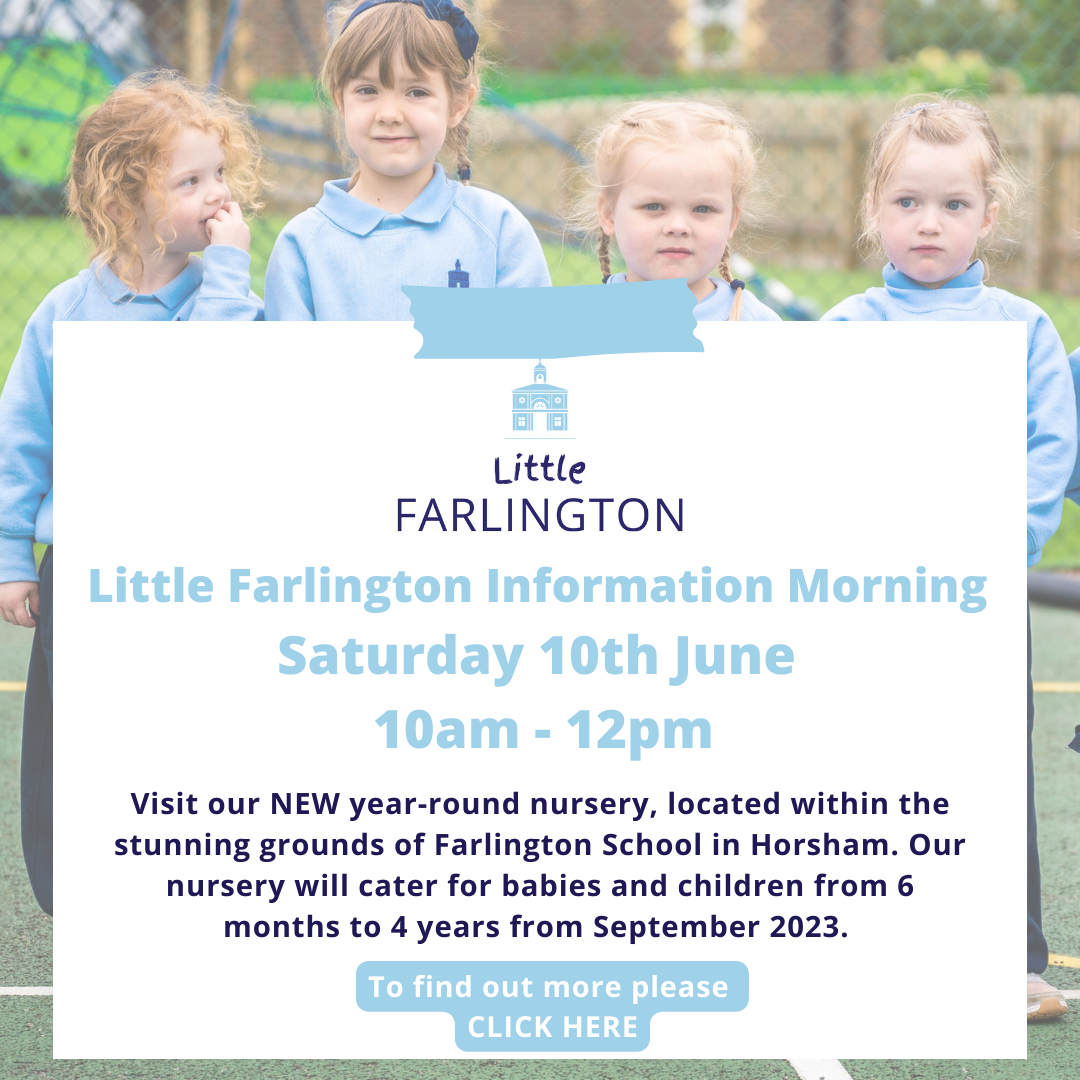 The very best way to get a true flavour of Farlington is to visit us. To arrange a tour, please don't hesitate to get in touch with our Admissions Manager, Alexa Jackson-Moore, by telephone on 01403 282573, or by email to admissions@farlingtonschool.com.
Visits during termtime will include a meeting with the Headmaster, and a chance to meet some of our teachers and pupils. You will also enjoy a guided tour of our beautiful estate and fantastic facilities.
During school holidays, our Admissions Team will be able to give you a tour of the school and answer any questions you may have.
Open Events
We run a series of Open Events throughout the year and these are an excellent way to get a taste of life at Farlington – to meet staff and pupils, tour our grounds and facilities, and experience our exceptional catering.
For details of upcoming Open Events, please see below. Please note that advance booking is essential for these events – you may use the form at the bottom of this page to reserve your place.
We look forward to sharing our school with you!
MORNING AT LITTLE FARLINGTON NURSERY
SATURDAY 10TH JUNE FROM 10AM - 12PM
During the morning, you will be welcomed by the Headmaster, Mr James Passam and the Head of Lower School and Little Farlington, Mrs Ros Clayson.
During the morning, there will be a chance to ask any questions and have a short tour of the nursery building and the lower school classrooms.
To reserve your space at the information morning, please complete this form.
---

SIXTH FORM OPEN EVENING
TUESDAY, 20TH JUNE 2023 (6.30pm)
An introduction to the Sixth Form for students currently in Year 10

---

WHOLE SCHOOL OPEN MORNING
SATURDAY, 30TH SEPTEMBER 2023 (10am to 1pm)

---
Register for an Open Event