TRANSPORT TO AND FROM FARLINGTON
We endeavour to make every pupil's daily journey to and from Farlington as simple and convenient as possible.

By Bus
Farlington School is delighted to provide a private minibus service to take pupils to and from school each day. Our current bus routes are shown below.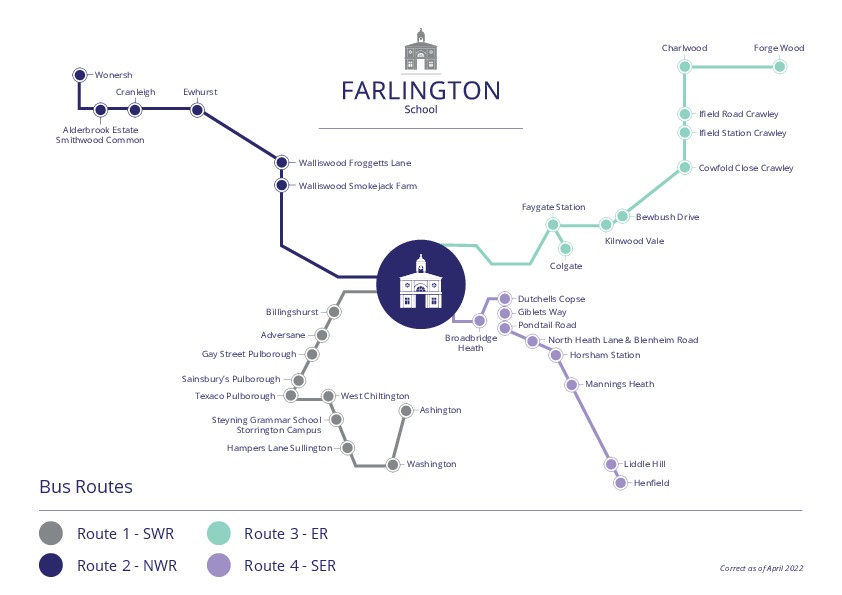 Please contact our Finance Office, using the details below, for further details about these routes, including specific pick-up locations and timings.
Our minibus routes are reviewed on a regular basis, and we are always very happy to consider alternative routes depending on pupil numbers in a particular area.
---
By Train
Where required, we would be delighted to organise transport to and from Horsham Station to allow Senior School pupils to travel by themselves; escorted travel can also be arranged. Horsham is a 50-minute train journey from London Victoria.
Please contact our Finance Office for more information about transport to and from Farlington:
01403 282564 finance@farlingtonschool.com