WELCOME TO THE SENIOR SCHOOL
The Senior School years herald some of the most important times in a young person's life. Not only do they contain the all-important exam years, but also the experiences that mark their milestones and create lifelong memories.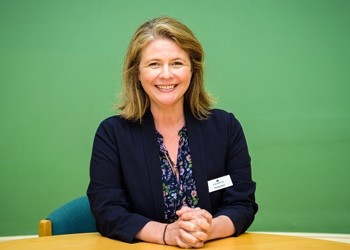 At Farlington, our through-school student experience ensures that we are able to build upon the secure foundations laid during the Lower School and Middle School. Through Years 9 to 11, our careers and choices programme focuses on the individual, ensuring that each person is choosing the right GCSE courses and enabling them to build effective study skills for success at this level.
As our students graduate to the Sixth Form, they are given greater autonomy in their education and are expected to develop increased independence in their lives. The Sixth Form enjoys its own distinct feel, reflecting a more adult way of working and offering significant opportunities to develop leadership skills and an appreciation for service within society. At this stage in their education, Farlington students are confident, independent learners, pursuing their chosen academic options.
Throughout these crucial stages, our students are engaged fully in both school life and that of the wider community, ensuring that they are prepared for whatever their next steps may be.
Each year, our Year 8 students moving into the Senior School are joined by a significant number of pupils from a wide variety of local secondary schools, as well as from further afield. We run an extensive induction programme to ensure that all pupils joining the Senior School are able to settle in quickly when they join in September, and have met their future classmates.
To find out more about what makes Farlington Senior School such an exciting place to learn, or to arrange a tour of the school, please contact Becky Stevens in our Admissions Team, by telephone on 01403 282573 or by email: admissions@farlingtonschool.com. We look forward to hearing from you!

Penny Hart
Head of Senior School