FINE ART
Farlington has a justifiably excellent reputation for Fine Art, and every year students gain places at some of the most prestigious institutions. Of course, Art should not be solely for those who excel and wish to pursue their studies in this area, so the availability of Art clubs for all ages ensures that anyone who is interested can let their creative juices flow!
Farlington students from Year 7 to Sixth Form immerse themselves in their art, creating work of an extremely high standard. In the past two years, 100% of our GCSE Fine Art students have achieved Grade 9-7. At A-Level, 100% of our Fine Art students have achieved Grade A*-A.
We are incredibly proud of our talented and dedicated Fine Art students, whose work is regularly recognised at a national level. In June 2022, no fewer than 10 Farlington School students scooped top prizes at last month's ISA London South Art Competition.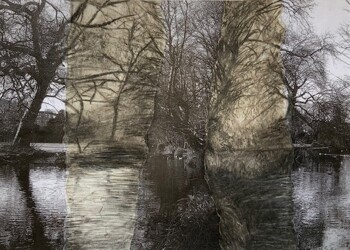 This latest success for Farlington students follows the school's victory at the ISA National Art Competition 2021. After triumphing at the regional heat in 2021, two former Farlington students, then in Years 11 and 13, went on to win first place in their categories at the national final.
Also in June 2022, two former Farlington Sixth Form students, and one current Sixth Former, all in Year 13 at the time of creating their artwork, were selected by The Arts Society West Sussex as semi-finalists in the RBA Rising Stars Competition, which had been delayed due to the pandemic.
Another former Farlington Sixth Form student, in Year 13 at the time, was named one of the RBA's 'Star Students' in 2020 – one of just 20 A-Level students to be selected nationally, each having been first identified by their local Arts Society.
You may view a selection of the students' winning artwork at the bottom of this page. Please click here to read the full story of Farlington's continued success in Fine Art.
Silver Artsmark
In 2020, Farlington was awarded the coveted Silver Artsmark. Find out more here.