PERFORMING ARTS: MUSIC, DRAMA & DANCE
At Farlington, Performing Arts are an integral part of both the curriculum and the extra-curriculum throughout the school, from our youngest learners in Reception, through to talented performers in the Sixth Form. Opportunities abound for anyone with talent or passion or both – pupils and staff alike – and the school currently puts on around 20 performances per year.
Music
Music is a powerful and universal language: more people 'speak' music than any other language, and it crosses barriers that no other language could ever cross.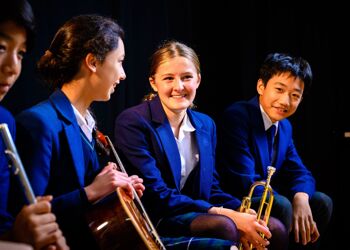 Music at Farlington is a vibrant and energetic department, offering a host of extra-curricular activities in addition to enriching the academic curriculum. Our aim is for every pupil to develop their individual potential whilst benefitting from the key attributes associated with learning Music: self-confidence, concentration, resilience, teamwork, leadership skills and communication skills.
As is the case in all departments at Farlington, inclusivity is vitally important in Music, and there are choirs and instrumental ensembles for all standards, regardless of age. In the Lower School, all pupils are given the opportunity to try out different instruments, and there are whole-class lessons on instruments such as the recorder, the ukulele, and tuned percussion. Individual lessons may be taken in voice, piano and most orchestral instruments.
There are many concerts each term, from our informal 'Open Platforms' to our regular fundraising events in the community – click here to read about our most recent Brass for Africa concert. There are also whole-school concerts, and frequent joint platforms for Music together with Drama and Dance – as in our recent Magic of the Musicals spectacular, and our productions of Elf The Musical and Alice in Wonderland.
Christmas highlights at Farlington include our Lower School nativity play, Christingle celebration, and of course our much-loved Carol Service at St Mary's Church in Horsham.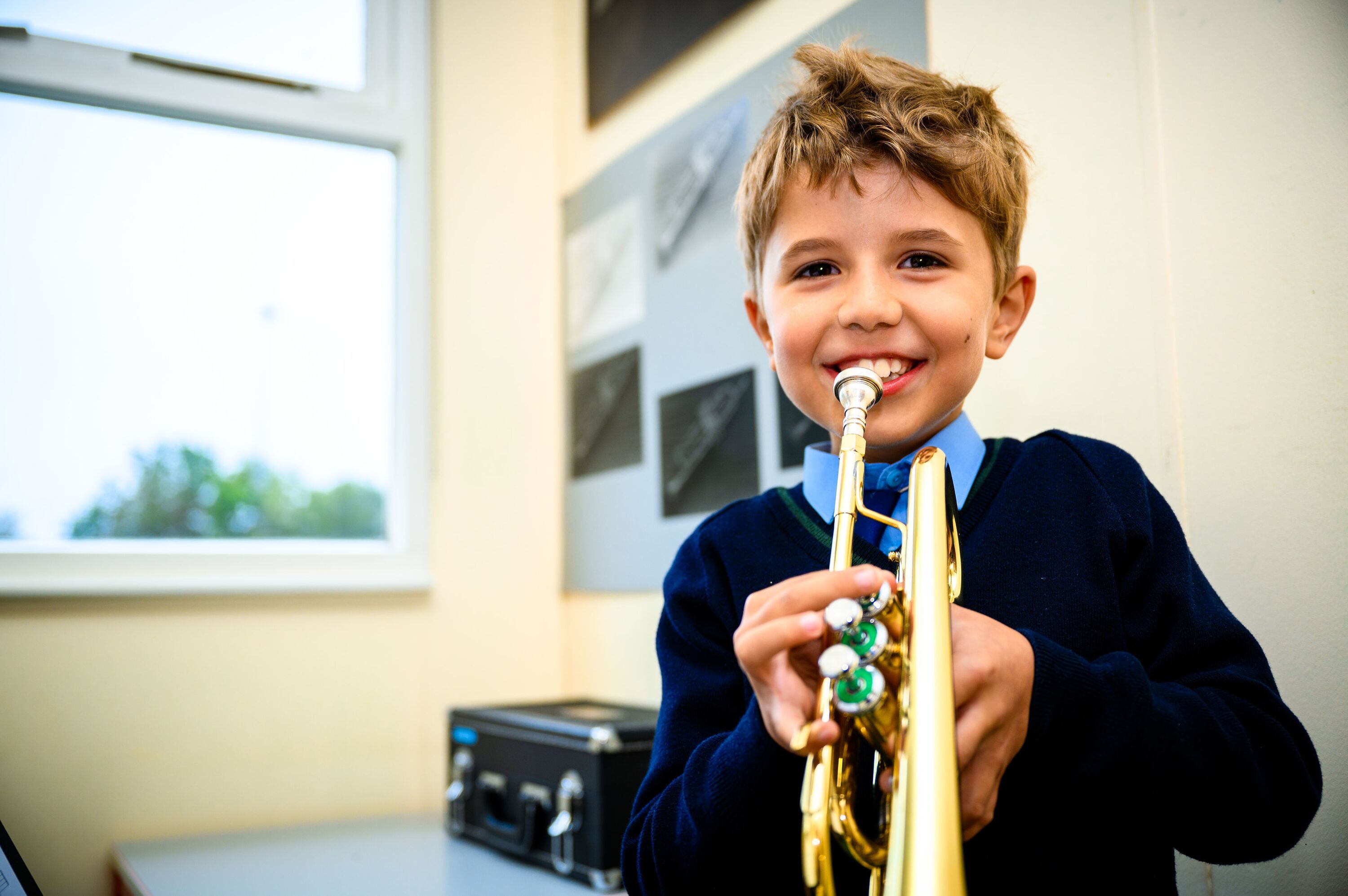 ---
Drama & Theatre
Farlington's thriving Drama Department has an excellent reputation, with 100% of A-Level Drama students achieving grade A or A* over the past six years, and a 100% pass rate in Year 9 for the Bronze Arts Award and in Year 6 for the Explore Arts Award. Approximately half of Year 10 and Year 11 students at Farlington choose to take GCSE Drama.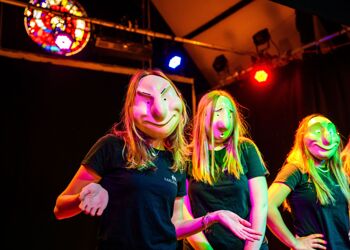 A great number of Farlington students also take part in a variety of Drama-based extra-curricular activities throughout the year, from our Scholars Club to various Drama Clubs, as well as performances run by both Sixth Form students and staff. Large numbers of students are enrolled in LAMDA classes, from the Lower School right through to the Sixth Form, with a 100% success rate and distinctions at Grade 8.
The Farlington Drama Department boasts sell-out productions every year, including Lower, Middle and Senior School productions and school musicals. Some of our recent productions have included Alice in Wonderland, Elf The Musical Jnr, The Legend of Sleepy Hollow and our award-winning performance of TEEN by Australian playwright Kristen Doherty, which was named 'Best Senior Production' in the ISA Drama Competition 2021. Please click here to watch the Year 11 and Year 13 Drama students' performance of TEEN.
There are lots of other Drama activities on offer at Farlington, too, including regular theatre trips and even Performing Arts trips abroad, for example to New York, where students have the opportunity to take part in professional workshops.
Many of our former students have gone on to study at well known Drama schools or Russell Group universities, before pursuing a successful career in Performing Arts. Former Farlington Drama Scholar Romina Hytten is now an Olivier Award-winning actor and puppeteer – find out more here.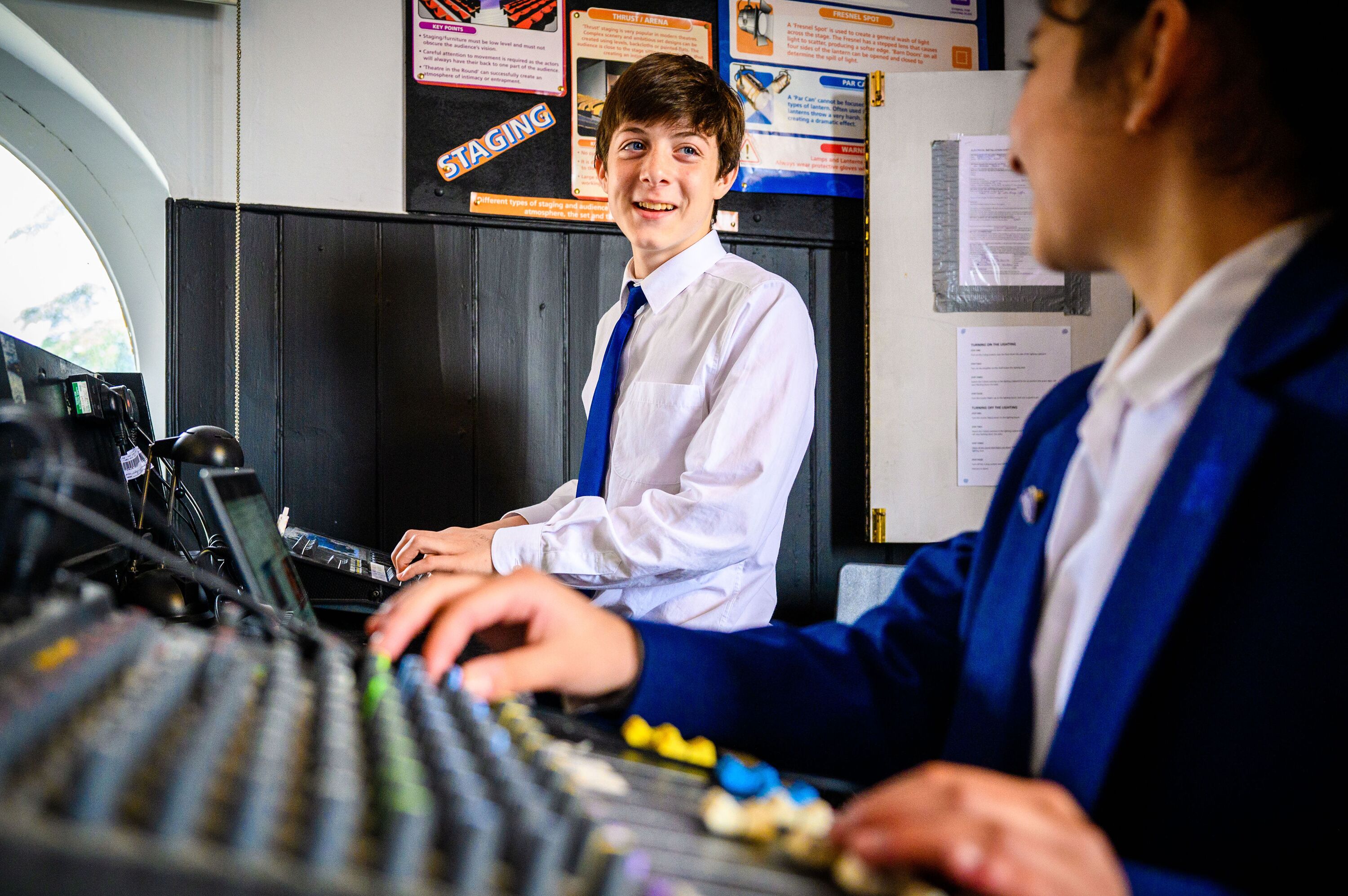 ---
Dance
At Farlington, we love to dance! We offer Dance within the school curriculum, as part of PE, and also as part of our 'creative carousel' for certain year groups.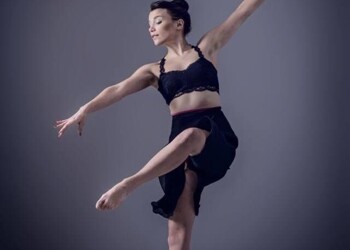 We are delighted to announce that, following the arrival in September 2022 of our hugely talented new Dance teacher, Mrs Kayleigh Wells, all students at Farlington now have the opportunity, if they wish, to take extra-curricular examination classes in the Imperial Society of Teachers of Dancing's Imperial Classical Ballet, Tap Dance and Modern Theatre Dance. These subjects may be taken in both group and private classes.
In addition to these examination classes, we are excited to offer classes in Street Dance, Musical Theatre and Lyrical / Contemporary Dance, all of which will lead to performance opportunities throughout the school year.
The future is looking extremely exciting for Dance at Farlington, with trips, workshops, productions, great performance opportunities – and maybe even the opportunity to compete – on the horizon. Watch this space!
To find out more about the Imperial Society of Teachers of Dancing, please click here.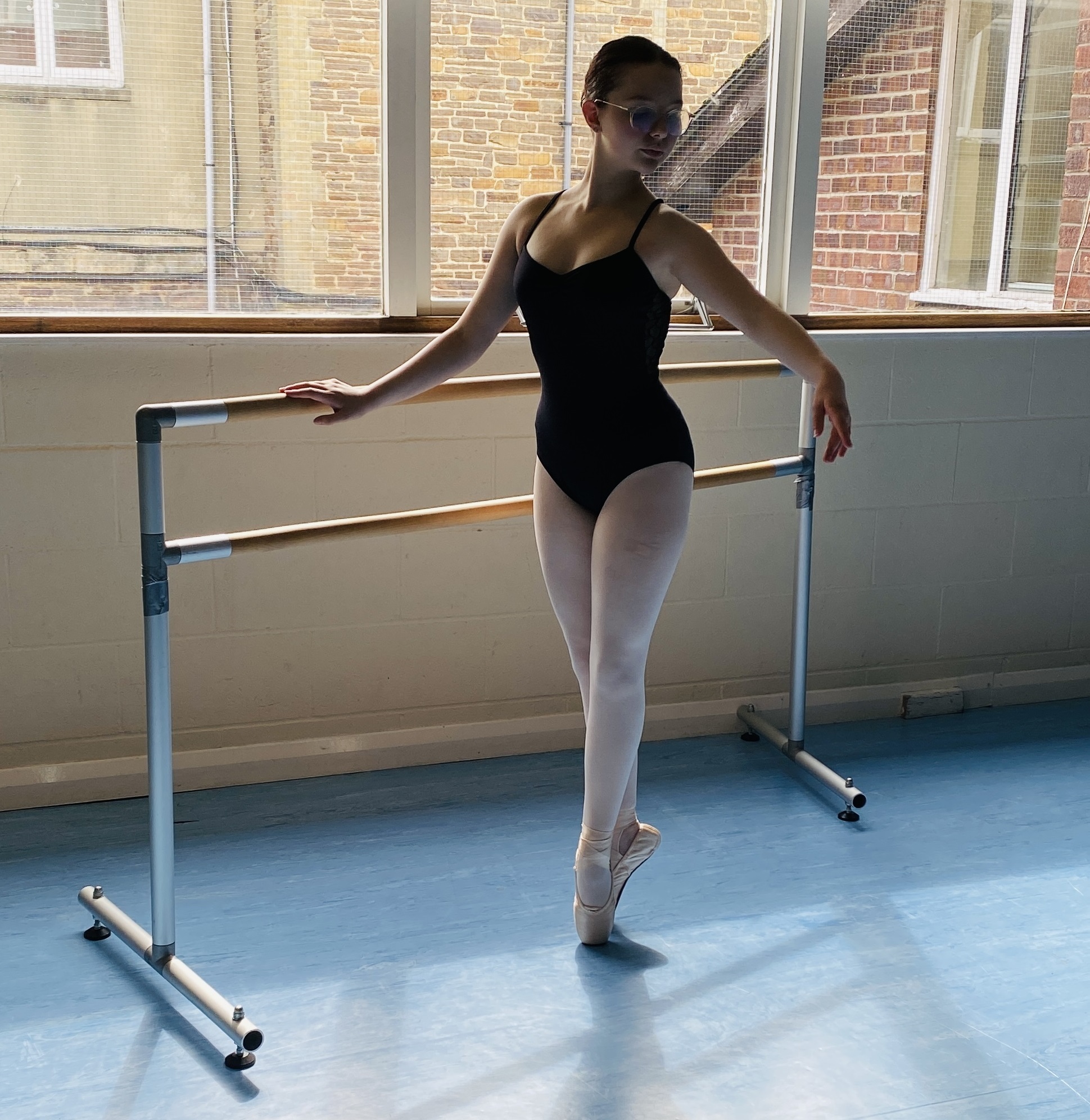 ---
Bronze Arts Award
The Bronze Arts Award is open to young people aged 11 to 25 and run by Trinity College London. It is a Level 1 qualification on the Regulated Qualifications Framework (RQF).
Every year at Farlington, all students in Year 9 have the option to work towards a Bronze Arts Award as part of their Drama lessons. This is a national initiative, encouraging young people to explore the world of the Arts. The students work towards the Bronze Arts Award, collecting evidence in an individual Arts Log of their experiences of:
Actively participating in a range of Drama activities
A range of Drama organisations, actors and their work
Experience of an Arts event and sharing their views
Sharing their Drama skills
It isn't just Drama activities that can count towards this Award. Students may use Fine Art, Music, Dance – anything, in fact, that is artistic and creative. Activities used in the past have included school musicals, Year 9-specific productions, watching live theatre performances, and teaching others how to play the ukulele, to name but a few.
To date, we have had a 100% pass rate, and we look forward to expanding our provision to offer the Discover and Silver Awards in the future.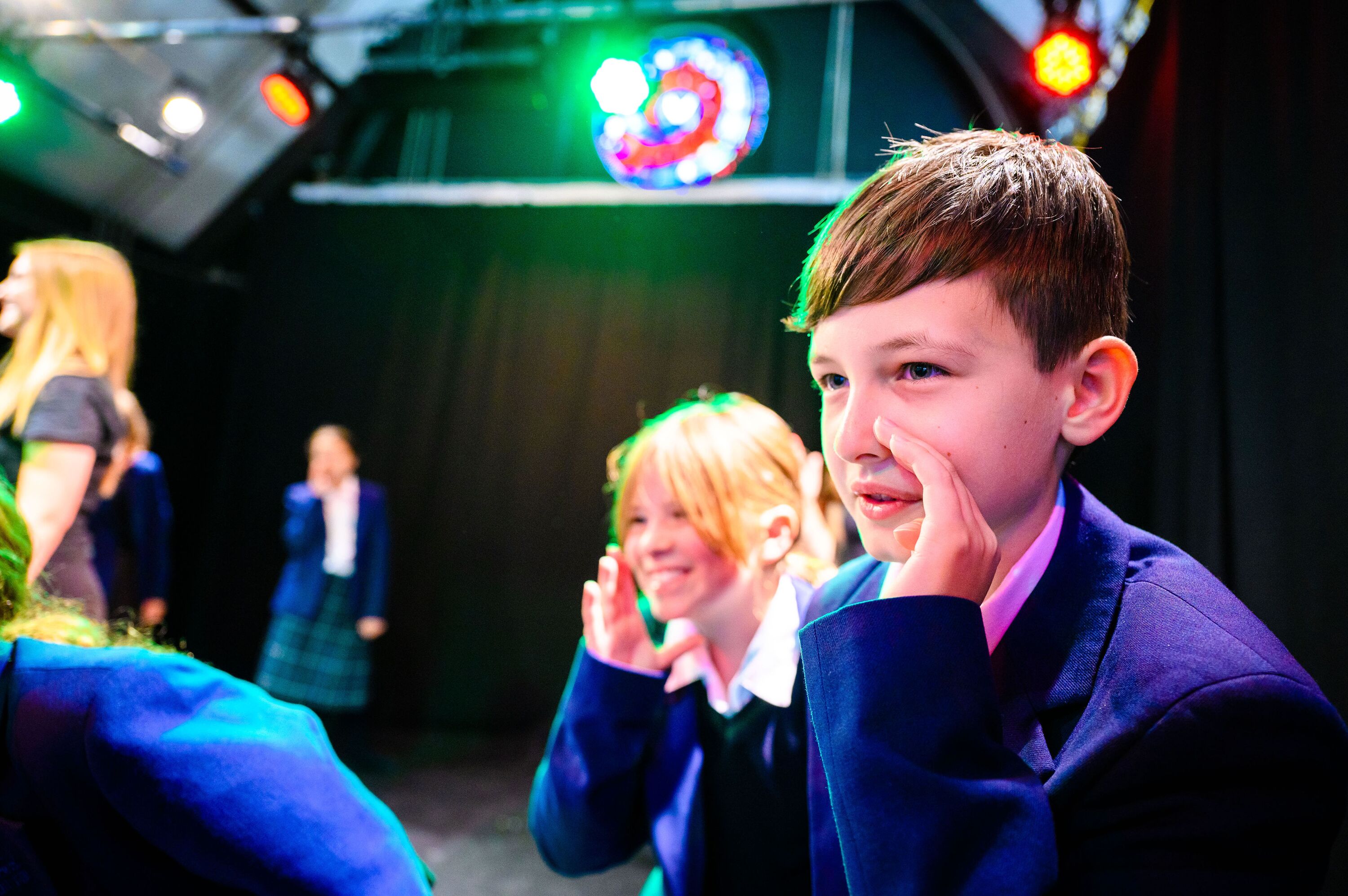 ---
Silver Artsmark
In 2020, Farlington was extremely proud to be awarded the coveted Silver Artsmark – find out more here.