Brass for Africa fundraising concert
Back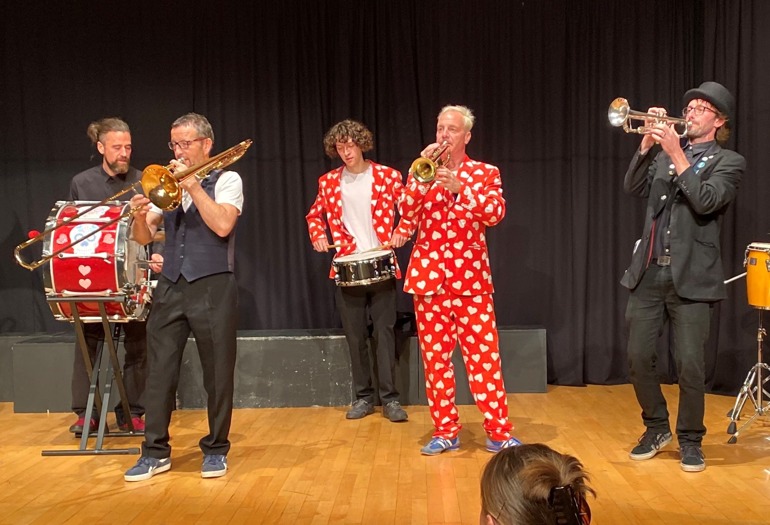 On the evening of Thursday, 14th October, we held a second fundraising concert in aid of the wonderful charity Brass for Africa, for whom we held our first concert back in October 2019.
A stunning spectacular of music, song and dance, with performances from our incredibly talented Middle School and Senior School students as well as visiting band The Voodoo Love Orchestra (pictured above), it was certainly a night to remember.
Thanks to our ever-generous Farlington community, we hope to have smashed our fundraising target of £2,000. This money will go towards Brass for Africa's invaluable work, using music as a tool to empower and transform the lives of orphaned, disabled and disadvantaged children and young people in Uganda, Rwanda and Liberia.