Former Farlington student Romina Hytten wins Olivier Award
Back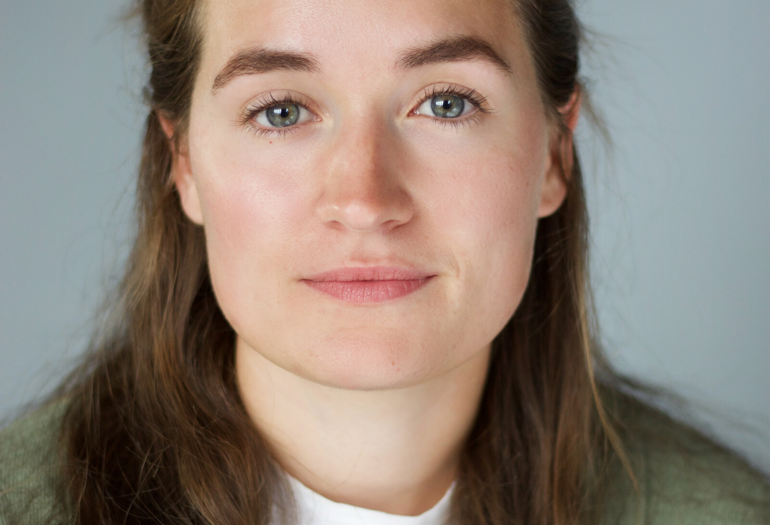 Professional actor and puppeteer Romina Hytten, formerly a Drama Scholar at Farlington, has won an Olivier Award for her work as part of the team playing the 'Tiger' in Lolita Chakrabarti's stage adaptation of Yann Martel's novel Life of Pi, currently showing at the Wyndham's Theatre in London's West End.
Romina won the Olivier Award for Best Actor in a Supporting Role last month alongside fellow performers Fred Davis, Daisy Franks, Tom Larkin, Habib Nasib Nader, Tom Stacy and Scarlet Wilderink (all pictured below), who together bring the wonderful tiger in the show, 'Richard Parker', to life. This is the first time puppet performers have been nominated in an Olivier Awards acting category.
Romina, who studied Speech & Drama at Farlington with the legendary Mrs Booth, says, "I loved Speech & Drama lessons, they were definitely the highlight of my school week. As someone who knew I wanted to get into performing from a young age, this was a space where I was able to really learn and challenge myself, and get very tailored one-on-one training.
"Mrs Booth was such an inspiring teacher and motivational mentor, who was so generous with her time and advice."
Available to Farlington students from Year 2 upwards, Speech & Drama teaches effective communication and performance skills through activities such as reading aloud, improvisation and games, and through the study of poetry and plays.
"Speech & Drama was so much more than just performing," says Romina. "I read and learned about lots of modern and classic plays and playwrights, and it really helped me to understand Shakespeare, too, which all contributed to helping me through my English Literature classes."
Even for those students who don't plan to go to drama school or become a professional actor, Speech & Drama helps to prepare pupils for the future.
"Speech & Drama is perfect for building confidence and preparing you for auditioning for drama schools, or for professional auditions or interviews in the future, even if you don't want to become an actor," says Romina. "I personally didn't end up going to drama school, so I look back on things like Speech & Drama with such gratitude, as it all contributed to getting me to where I am today."
Huge congratulations to Romina and the rest of the 'Tiger' team!